Steel slag is a valuable resource for any steelmaker. The steelmaker of course benefits from slag recycling by avoiding the cost of landfill. The community benefits, too. Slag is a man-made mineral, therefore its use as an aggregate in place of a natural aggregate product avoids the environmental footprint from quarrying.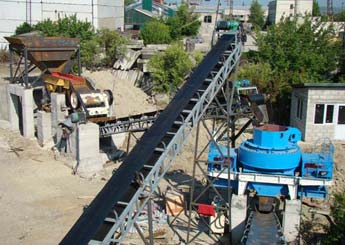 The slag processor must also be aware of the general aggregate requirements of the end user. The processing of steel slags for metals recovery is not only important to remove excess steel at the market source for reuse at the steel plant, but is also important to facilitate the use of the nonmetallic steel slag as construction aggregate.  This nonmetallic slag material can either be crushed and screened for aggregate use (steel slag aggregates), or sintered and recycled as flux material in the iron and steel furnaces.
We are leading steel slag recycling processing equipment manufacturer and supply all kinds machines for meeting different customers' needs. The core process of steel slag recycling is crushing, therefore, the steel slag crusher often takes the role of iron steel slag recycling machine. Accordingly, in the recycling stage, crushing plants are consisted of primary jaw crushers, secondary cone crushers or impact crushers. Depending on the scale of project, a vibrating screen should remove dirt and other particles. If necessary, an air separator can solve dust problem in the working site.