Stone crushing line is successfully applied in limestone, basalt, granite, pebbles and other rock crushing process, the quality of the finished product fully meets GB14685-2001 standard, it provides qualified aggregate for the high road, rail, water, concrete mixing stations and other industries.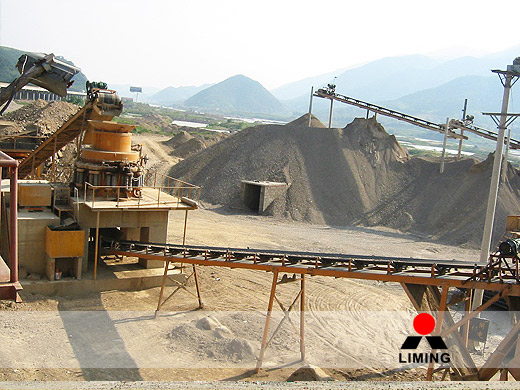 Basic process introduction of Stone production line
First, the stone that sent by the vibrating feeder evenly into coarse crusher is preliminary broken, and then the coarse materials are transported by the belt conveyor to the impact crusher to further crush, the stone materials after fine crushing are separated to different specifications of stone through vibrating shaft, the stones that does not meet the size requirement feed back into the impact crusher and crushed again.
Features introduction of Stone production line
Stone production line is of high automation, except starting up and shutting down and routine maintenance for equipment, the production lines hardly need manual operation. It is of high efficiency, low operation cost, large output, high-yielding, well-distributed final product size, good grain shape, and confirms the national high-speed material requirements.
Stone crushing line equipment configuration is mainly based on stone material specifications, production and use of customer, we provide pre-sale, sale and after-sale service, based on the customer production site to configure the process, and strive to achieve the most reasonable and economic lines or our customers.