Dolomite stone is composed predominantly of the mineral dolomite with a stoichiometric ratio of 50% or greater content of magnesium replacing calcium, often as a result of diagenesis. Limestone that is partially replaced by dolomite is referred to asdolomitic limestone. Dolomite powder can also be widely used in the following industries: soap and detergent, iron, steel and ferro-alloys industries, cable industries, rigid PVC pipes, ceramic industry, rubber industry, glass industry and so on.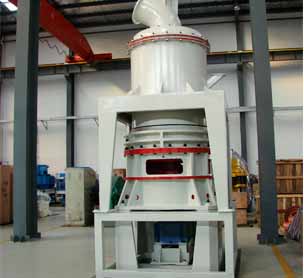 Dolomite stone powder making machine is made to produce extremely good natural powder or micro powder of different materials. We are professional and leading powder making machines manufacturers in China. HGM micro powder mill is a latest grinding mill which specially for dolomite powder making.
HGM micro powder mill is is designed basing on our 24 years' manufacturing experience, absorbing the Swedish advanced machine manufacturing techniques. It is a new type of mill for making super fine powder through more than 20 times of test and improvement. The fineness can reach to 0.006mm. It is economic-cost, high-capacity, and the spare parts just need to exchange once a year; The bag filter is added to protect the environment.