Hydraulic Cone Crusher is manufactured and designed through absorbing the latest world advanced technology and gets to be world advanced level. It is widely used in the fields of metallurgy, construction, hydroelectric project, transport, chemical industries and building materials for crushing all sorts of hard and above medium hard ores and rocks.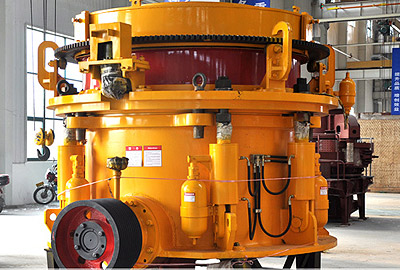 Working principle of Hydraulic cone crusher
The crushing principle of Hydraulic Cone Crusher is finished between fixed cone plate and movable cone plate. The cone crusher's motor drives the horizontal axis of the cone crusher through triangle belt and pulley, the horizontal axis drive the eccentric shaft bush to rotate through gear transmission. The eccentric shaft drives the main shaft to make the movable cone plate swing at a regulated track from time to time, the materials are crushed due to constant pressed and crooked in the crushing cavity. The finished products are discharged from the discharging open.
Structure of Hydraulic cone crusher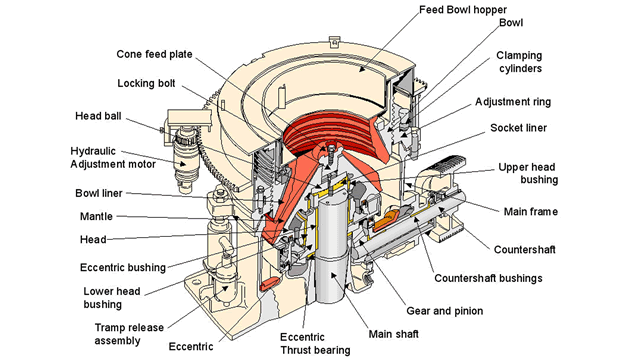 Technical data of Hydraulic cone crusher
Type
Cavity (coarse/fine)
Outlet adjustment range (mm)
Feed size (mm)
Capacity (t/h)
Power (kW)
Weight (t)
movable cone diameter (mm)
HPC-160
C
12-20
135
120-240
160
13
950
F
5-20
76
55-180
HPC-220
C
15-38
185
150-430
220
18.5
1160
F
6-25
110
90-260
HPC-315
C
19-45
265
190-610
315
26
1400
F
9-30
150
108-320
HPC-400
C
25-50
320
230-700
400
33
1500