In the technics of Cement production process, people usually choose limestones and clays as the main raw materials, crushing, concocting, grinding them into cement raw meal, feeding them into cement kiln, Cement clinker is generally ground using a vertical mill. After being calcined maturity, adding appropriate amount of gypsum (sometimes mixing the mixed material or admixture) then being grinded, and also the cements form.
Cement production line process: Cement Crushing and homogenizing–>Preparation of raw material –> Raw material homogenization –> Preheat decomposition –> the burning of cement clinker –> Cement grinding mill (Ball Mill or Vertical Mill) –> Cement Packing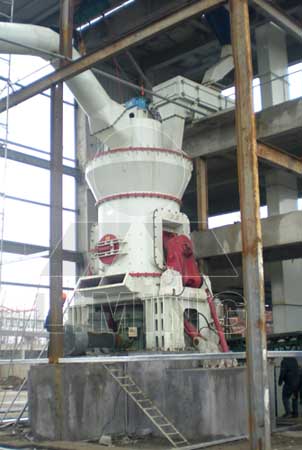 In cement production plant, Vertical Pulverizer Mill is very important since most of the raw materials will have to be crushed before being used to process cement, such as limestone, clay, iron ore and coal, etc. It is a new kind of large scale power mill which is designed specially to solve the problems of low capacity and high consumption of industry cement mills.It is of large capacity, energy consumption and its fineness is up to 0.0445mm.
We are processional cement mill manufacture, and have different model of vertical cement mill, such as LM130K, LM150K, LM170K, LM190K, LM220K, LM240K. Different model have different price, so if you want to know more information about our products, please contact us, we will reply to you soon!