Micro pulverizer grinding machine is a high efficiency grinding unit offering a wide range of particle sizing from granular to fine grinds of upto 325 mesh with safety & economy. Micro pulverizer grinding mill is mainly used for processing gypsum, calcspar, talc, and other materials used in painting, pigment and cosmetics industry.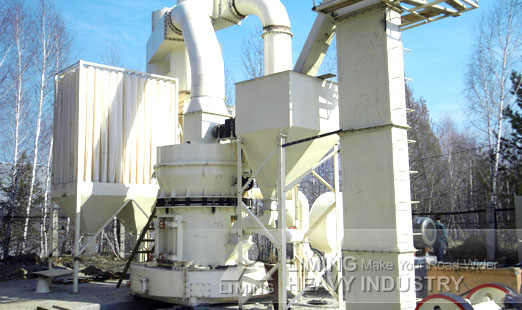 Features of micro pulverizer grinding machine
Adopt flexible connection between the mainframe and the classifier, avoiding too much vibrating
Using Germany Flender reducer ensure that it has reliable performance.
Classifier applies high-density blade and it is easy to adjust the by equipping frequency control system.
Applying dust bypass collector, it won't bring environment pollution.
Optimized design make powder centralized collection and packing become easy.
Application of 0.5 micro pulverizer grinding machine
Desulfurization plant
Paper making industry
Cement additives industry
Paint industry
Oil drilling industry
Cosmetics & Aviation
Concrete Aggregate
Advanced Rubber industry
Cement Materials industry
Soil Amendment industry