150t / h capacity Hard Rock crushing Processing plants business in Quito, Ecuador,
Processing Material: Hard Rock
Production capacity: 150t / h
The particle size: 0-10mm, 10-19mm, 19-25mm, 25-34mm
Device Configuration: YG1142E710, Y4S1860CSB160 mobile crushers, the European version of the jaw crusher, vibrating screen, feeders, belt conveyors and other auxiliary equipment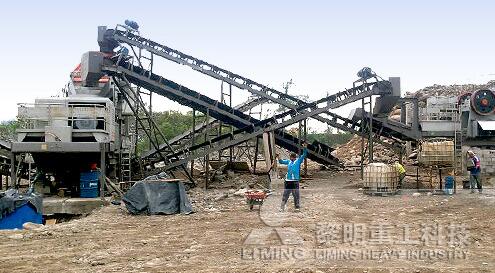 150t / h capacity Hard Rock crushing Processing plants details:
The project was put into operation in October 2014, application area is road construction. As the strength of local enterprises to expand the scale, the purchase of the most advanced and convenient facilities is imperative, so I choose the mobile crushing station will come out ahead. Hard rock crushing yield than expected, customers this praise.
Customer Reviews
Both the mobile crushing  station with outstanding performance and excellent performance conquered us. From research and development to production assembly debugging, Dawn specialized manufacturing capabilities and a solid professional and technical strength let us praise. Intelligent control platform, system failure alarm system and other aspects of the structure, to bring our high-performance extraordinary experience.
If you want invest the hard rock in Quito, please contact us as soon as possible!