Processing of materials: iron ore
Production capacity: 250t / h
Feed size: 720mm
The particle size: 0-10mm, 10-25mm, 25-50mm
Iron ore production line Introduction:
YG1349EW8, Y3S2160HP220 (EC) mobile jaw crushing plants station (including GZD1300 × 4900 feeder, PEW860 European version of the jaw crusher, HPT300 hydraulic cone crusher, 3YZS2160 shaker)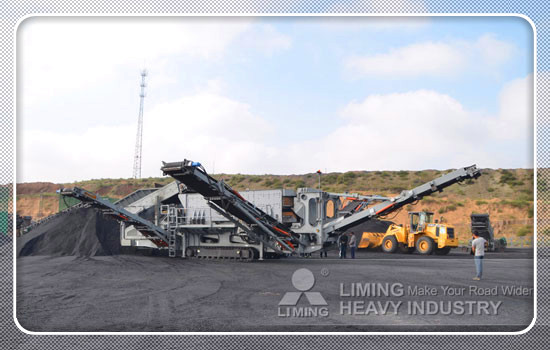 Zambia iron ore processing line site:
According to customer yield, size requirements, we recommend YG1349EW8 and Y3S2160HP220 (EC) two mobile stations. Major equipment European version jaw crusher and multi-cylinder hydraulic cone crusher is the company's leading products, excellent performance, strong processing capacity, product size uniform, can create value for customers, is our mission.
Customer rating Zambia iron ore processing line:
Since the operation, the two mobile crushing plants stations are running very stable operating system is also relatively easy to grasp. The mobile station can quickly reach the job site characteristics, as we saved a lot of installation costs; automated operating system, reduce the wages of labor input, greatly enhance our profit margins.