Gold ore, a type of rare mineral, can be obtained through mining gold rocks throughout the mountains. The gold ore is too hard to crush, therefore, in the gold processing, it always employs cast-iron and high-duty crushing and grinding machinery to deal with the extra-hard gold ore.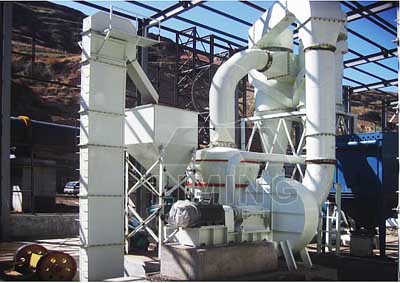 After the crushing stage, grinding process should be finished by grinding mill. When grinding gold-bearing particles, ball mills are often chosen by gold producers. Gold ore ball mill has two warehouses. The material enters spirally and evenly the first warehouse of the milling machine along the input material hollow axis by input material device. In this warehouse, there is a ladder scale board, and different specifications of steel balls are installed on the scale board, when the barrel body rotates and then produces centrifugal force, at this time, the steel ball is carried to a certain height and falls to make the material grinding and striking. After grinding coarsely in the first warehouse, the material then enters into the second ware house for regrinding with the steel balls and scale board. In the end, the powder is discharged by output material board and final products are completed.
As a professional manufacturer of gold mining equipment, Liming has devoted itself to producing energy-saving industrial ball mill for our honored customers. Besides, we can offer energy-saving gold ore ball mill for owners of gold quarry. Therefore, it can significantly reduce the operation cost and make open-pit mining activities more convenient.