Gypsum is a mineral of monoclinic system, and its main chemical ingredient is calcium sulfate (CaSO4). Gypsum is a widely used industrial materials and building materials. It can be used in cement retarder, gypsum building products, model making, medical food additives sulfuric acid production, paper filler, paint filler etc.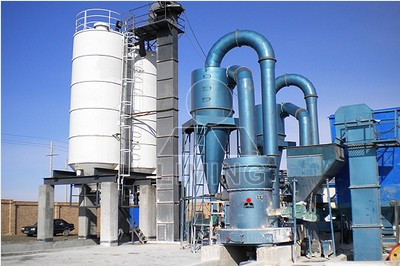 Gypsum is the main raw material of producing gypsum cementitious materials and gypsum building products, and the retarder of silicate cement. Through 600~800°C roasting, gypsum is grinded together with small amount of lime and other catalytic agent,  then can get the anhydrite binder (also known as the Guinness Book Binder). Through 900~1000°C roasting and grinding, it can get high-temperature calcined gypsum. The two gypsum products intensity is higher than building plaster products, and anhydrite binder has better insulation, high-temperature calcined gypsum has better abrasion resistance and water resistance.
T130X super fine grinding mill of Liming Heavy Industry (Shanghai) is specialized in gypsum processing. T130X super fine grinding mill is a new design grinding mill which based on market survey by our grinding machine experts and analysis many service condition and suggestion of domestic and foreign mill users. It is environmental protection, energy saving, high performance etc.