Aggregate processing plant comprises equipment for crushing, (also known as comminution) and sizing ( screening and classification) and materials handling and transportation (feeders and conveyors).
Screening is an important technique to control both quality and gradation of the aggregate product.  Screening may be done wet or dry, depending on the type of aggregate being processed and the degree of consistency required for each product.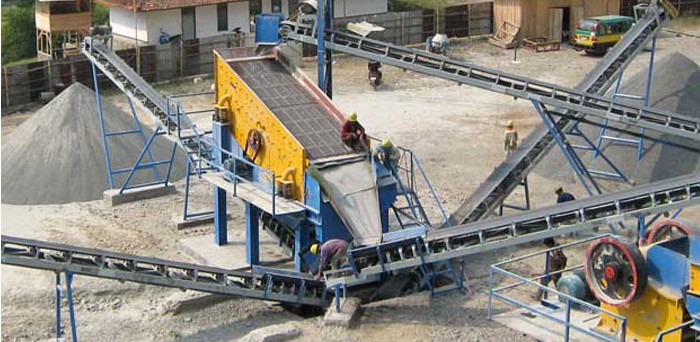 Washing, for example, may be necessary to clean a concrete aggregate, but may not be needed for hot mix asphalt products, which may contain more fines. For gradation control alone, however, consistency sometimes may only be maintained by using wet screening.
Dry screening is a slight misnomer because the material passing over the screen decks is wet, ranging from slightly damp to very wet, depending on conditions such as rain or subsurface moisture. Non-washed screening is a more accurate description of this screening process.
Equipped with over 20 years of combined screening equipment experience, we are continuously developing new and improved products to keep up with the ever-changing demands of both the aggregate and mining industries. Our screeners are widely used for product classification in mining, building materials, transportation, energy, chemical products industries.