Process:  Beneficiation of low grade baryte ores
Uses: The technology developed is for beneficiating of rejected low & lean grade baryte ores and the concentrate so produced is useful for oil drilling,  barite chemical and other applications.
Major raw materials: Low grade baryte ores
Major plant equipment/machinery: Crushing, grinding, jigging, classification, gravity separation, flotation, dewatering
Flow chart of barytes(barite) beneficiation processing plants: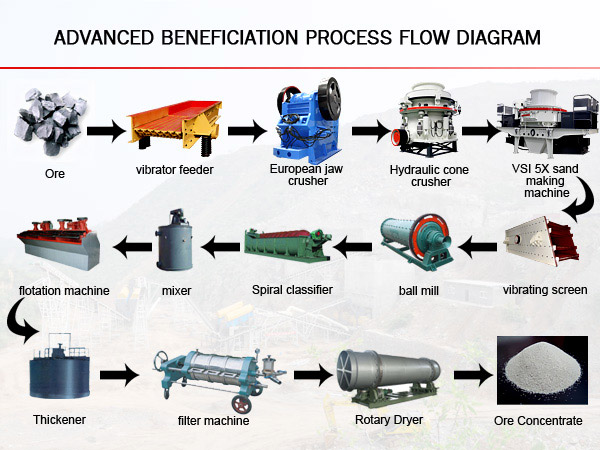 We are leading benificiation equipment supplier, we provide clients with small benificiation test, benificiation design plan, production line configuration and other technical service.  Our beneficiation process has sold in excess of 130 countries and regions all over the world, our mineral processing equipment is a device which is worthy of your trust.