Overland belt conveyor is a kind of machine that to transfer the material continuously. We offer a wide range of belt conveyers such as industrial aggregate conveyers, precision belt conveyers, self contained  conveyers and  heavy duty aggregate conveyers that are capable of handling heavy loads and are used in diverse industries.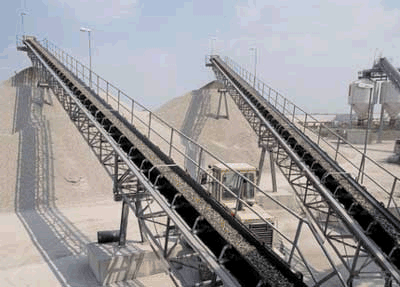 Belt conveyor is advanced and simple in structure, easy to maintain. Its transfer capacity is high, transfer distance is long. The belt conveyors can be operated in the circumstance temperature range from -20℃ to +40℃. The temperature of transferred material by this belt conveyor should be lower than 50℃.
Based on years' experience,  we are the world famous mining and construction supplier. We can offer you the high quality and low cost of belt conveyor. Besides, we occupies the technology, expertise, people and product support service to help you maximize the efficiency of your beneficiation circuit in the mining process.