Bentonite is a rock formed of highly colloidal and plastic clays composed mainly of montmorillonite, a clay mineral of the smectite group, and is produced by in situ devitrification of volcanic ash. For crushing bentonite, you can choose the mobile crusher which is most widely applied in the mining quarry industry.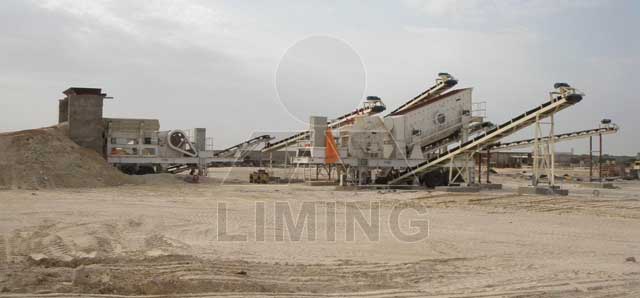 Mobile jaw crusher can be used as the first choice for the majority of ore crushing, can be widely used in breaking hard, medium-hard, soft ore, such as various kinds of ore, the solvent, slag, building stones, marble, etc. Mobile Cone crusher can be used as secondary crusher in bentonite processing plant. The bentonite crushing machine is of high efficiency, low energy, high capacity, economical advantages.
Bentonite can be used as do binder, suspending agent, thixotropic agent, stabilizer, purification bleaching agent, filling material, feed, catalyst, popular In oil exploration, Directional Crossing, steel casting, metallurgical pellet, chemical coatings, fertilizer, sizing, rubber, plastics, paper, water purification, absorb moisture, pesticide as well as other fields.
For bentonite quarry crushing, we advise you to design a exact crushing and screening plant which is suitable for your situation. Here you can chat with our online service customer and tell us what you need. We will answer you quickly.