Mineral crusher is an important crushing machine in the fields of mining metallurgy and mineral processing. In addition, mineral crusher is also used in old metal recycling. Liming is a famous enterprise of mineral production equipment in China, and we supply various types of mining equipment like mineral crushers for mineral processing, beneficiation, concentration and extraction, and purification.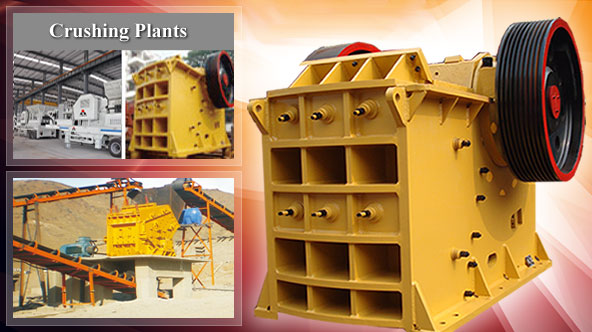 Catalog of mineral crushers
Jaw crusher series are of 6 different models, which can meet most crushing requirements in primary and secondary crushing. Flexible discharge opening setting of jaw crusher allows perfect match with relative equipments.
Cone Crusher is a new and efficient crusher researched and designed autonomously on the base of our twenty years' experience in the crushing industry engaged in design, production, sales and service, combining with the development of modern industrial technology, and drawing advanced crusher technology from the United States, Germany and other countries.
Impact Crushers are installed all over the world in recent 20 years. It has been proved that this series of crushers not only effectively increase productivity and final product quality, but also greatly reduce the investment costs and operation costs. Unmatched excellent performance is shown in the secondary crushing, tertiary crushing and material recovery.
VSI crusher  introduces high quality roller bearings like Sweden SKF and America TIMKEN, which ensure the smooth running of main unit. Personalized design is used in upper cap, sand making machine is easy and convenient to maintain and replace spare parts.
Liming is a leading mineral processing equipments manufacturer and supplier in the world. We supply stationary and mobile crushing equipments. Our products all adopt advanced national manufacturing technology, and have good performance. We have many kinds of minerals crushers, so the cost is also different. Please contact us, and tell us your needs, and we will help you select suitable equipments and provide the price to you soon!