Under the new normal shift economic growth, environmental protection once again become the most "strong voice." How to make thermal power plant emission standards "into reality," desulfurization facilities, environmental protection equipment, will become a priority. In addition to provide the market with technologically advanced limestone powder preparation technology and equipment, Zenith further expand service areas – the provision of engineering services for turnkey desulfurization plant, including raw materials testing, project reporting, process design, equipment selection, installation, commissioning, training guidance, project acceptance, after-sales service, spare no effort to enable customers to maintain market advantage, at present,LIMING Company has been successful for Guodian, Huadian, China power investment, large-scale power plant Huaneng, China Resources, Northern United power other design established dozens of advanced desulfurization production line , and an increasing number of power plant desulfurization project favored.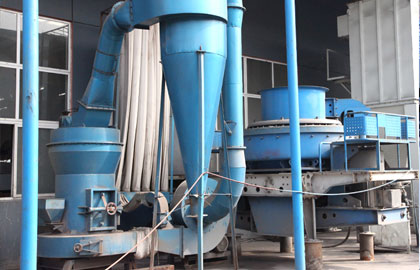 Equipment needed: primary jaw crusher, two pf series impact crusher, sand making machine, vertical milling machine, a ball mill
The solutions capacity: general production can reach 60 tons per hour -200 tons per hour.
Environmental Standard: We provide power plant desulfurization limestone production line solutions used in complex devices are national environmental standards.
If You want to know more detail information about the Power limestone sorbent preparation turnkey solutions, please contact us we will send you detail information as soon as possible.