Jaw crusher and cone crusher are common crushing equipment in production plant, and they have their own advantages and disadvantages. The following is the comparison of Jaw crusher vs Cone crusher.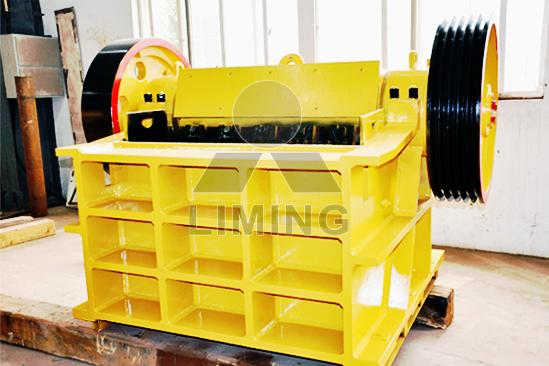 Compared with jaw crusher, Cone crusher has several main advantages.
1. Stably working,light vibration,equipment base weight is smaller. The cone crusher base weight is the body weight 's 2-3 times. the jaw crusher 's base weight is 5-10 times than the machine body weight.
2. Crushing cavity is largedepth, work successive, high productive capacity, low electric consumption .Compare the same width inlet of the jaw crusher, the production capacity is higher twice than the jaw crusher, the electric consumption of every ton of ores is lower 1.5-   2 times than the jaw crusher.
3. Cone crusher is easy to start, jaw crusher need the auxiliary equipment to start the flywheel rotating(except the stage jaw crusher start)
4.Cone crusher will produce less sheet shape of products than the jaw crusher.

Compared with jaw crusher, Cone crusher has several main disadvantages.
1. The cone crusher weight is large, the weight is larger 1.7-2 times than the same feeding sizeof jaw crusher, so the equipment cost is large.
2. The gyratory machine body is higher, higher than the jaw crusher twice or three times, the builing workshop cost is larger.
3. Cone crusher is not suitable to the wet and sticky ores, and complex of installation and maintainance.

So when choosing crushing equipments, customers should consider the ore character,and the finished products size requirements, benefication plant scale,etc. We suggest that when crush the hard stones and long shape of stones,only need two ore three sets of jaw crushers to meet the requirements, and one cone crusher can replace, so you should select the cone crusher firstly. Specially for the  clinoform terrain, this design is more favorable. When crush the wet and the sticky ores, or in the medium sized,small-sized benefication plant, jaw crusher is suitable.