Nigeria is abundant with mineral resources such as coal, bauxite, tantalite, gold, tin, iron ore, limestone, niobium, lead and zinc, granite and many other types of stones and rocks. To start quarry business or mining project, there are many factors need to be considered including geography, investment cost, ore property, climate, technology and quarry equipment etc.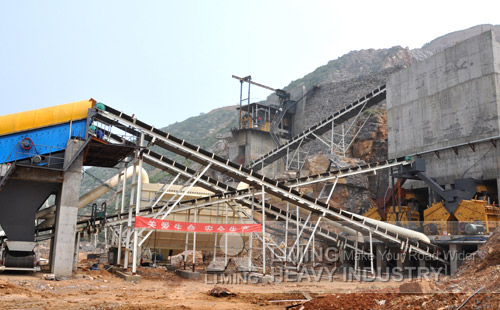 Investment cost reduction is the main factor to be considered in quarry production process. In today's competitive market, environmental concerns and energy costs are on the rise, in order to reduce the investment cost, we design a speical stone quarry crushing plant based on years' experience and leading processing technology.
There are three different types of stone quarry crushing machine, including jaw crusher, impact crusher and cone crusher. Depending on the quarry and mine throughput requirements, the engine can be diesel powered and reach up to 645 KW or electric powered. The capacity quarry crusher machinery can range from 50 to 1800 Mg/h depending on the feed material.