World iron ore resources are estimated to exceed 800 billion tonnes, new iron ore mining capacity taken into operation in 2007 reached almost 130 Mt globally. Iron ore grinding flow sheets have been implemented in the past, including:
 conventional three (and four) stage crushing followed by primary and secondary milling,
 primary crushing followed by wet semi-autogenous grinding (SAG) or autogenous (AG) milling and ball or pebble milling, and
air swept AG milling (for coarse grinding).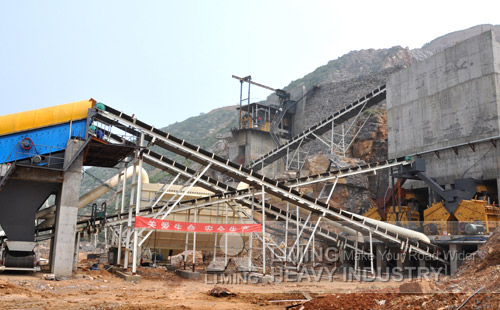 Industrial ball mill types for iron ore grinding
Industrial ball mills are used primary for single stage fine grinding, regrinding, and as the second stage in two stage grinding iron ore circuits. According to customers needs, ball mill can be either wet or dry designs. The capacity can be achieved to 80 t/h. It has been designed in standard sizes of the final products between 0.075 mm and 0.4 mm in diameter. So, industrial ball mills are suitable for iron ores and both general mining applications such as cement, concrete making and quarry applications.
Except for the above mentioned ball mill, we also provide vertical mill, Raymond mill, hammer mill, micro powder mill etc. And we can supply iron ore crushing plant. We free design processing solutions and provide technical support according customers needs. Know more info, please contact us !