Dolomite mining is important for industry. Dolomite can be used in the field of the slag forming agent, cement raw materials, ceramic, fertilizer, building and decorative stone, paint,  and other purposes after dolomite crushing.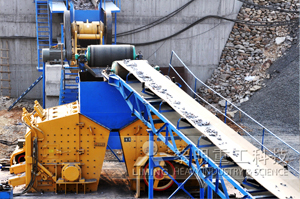 The complete dolomite crushing project consists of dolomite crusher, vibrating feeder and vibrating screen. There are several types of stone crushers that can be used as dolomite crusher.
In the dolomite crushing project plant, we usually use the jaw crusher as the first dolomite crusher equipment and the impact crusher or cone crusher is usually used as secondary or tertiary dolomite crushing machine. We use vibrating feeder to transport the materials to specified machine which is similar with the usage in the mechanized shaft kiln system mentioned above. Vibrating screen can separate the kinds of finished products.
We supply complete dolomite crushing equipment and free design project solutions according to customers' needs, in order to largely reduce project cost. Know equipment details and price, please contact us !