The dolomite have a wide application, and it can be used in building materials, porcelain, glass, refractory, chemical industry, agriculture, environmental protection, energy conservation, etc. So the dolomite is in a great demand, then dolomite pulverizer plant unit design is very important.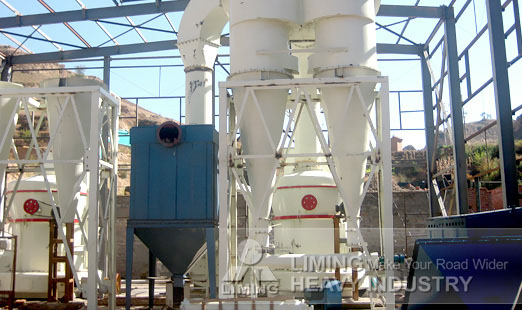 The dolomite grinding plant will be equipped with the following machines: jaw crusher, bucket elevator, storage bin, feeder, micro grinding mill, frequency analyzer, soundproof rooms, double cyclone powder collector, pulse dust removal system and so on.  There are needed at the form of both dolomite powder and ultra fine dolomite powder with fineness of 140 mesh, 325 mesh, 600 mesh, 1000 mesh, 1600 mesh.
We provide complete set of dolomite grinding mill plant equipments, and free technical support.If the common equipments and process solutions can't satisfy your need, we can design special dolomite processing equipments  and solutions according to your needs.