The demand for feldspar as a raw material for the ceramic industry is continuously increasing. Magnetic separation and froth flotation testwork was carried out, in order to decrease the iron contamination and increase the feldspar content.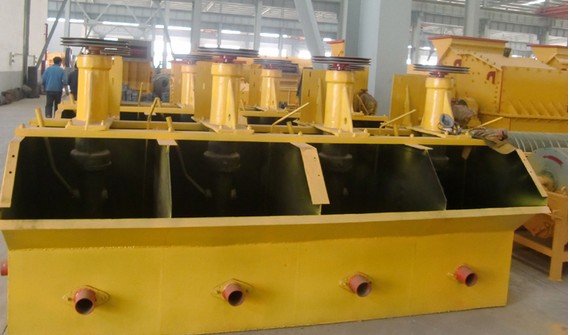 Feldspar beneficiation plant flow chart:
(1)high quality feldspar manufacturing from the pegmatite: hand picking-broken-grinding (or water-powered roller)-grading.
(2) weathered feldspar of granite: crushing, grinding, classification and flotation (except iron, mica)-flotation (quartz, feldspar separation).
(3) fine grain rock of feldspar (generally contained mica, sometimes contain iron) : crushing, grinding, screening and magnetic separation.
(4) Feldspathic sand: Water elution putty-screening (or flotation separation quartz, etc.).
We are leading beneficiation plant equipments supplier, and provide complete equipment for feldspar processing plant. We can free design  beneficiation solutions according to customers' different needs. Our products have been installed in over 100 countries, such as South Africa, India, Chile, Spain, Russia, Ghana, etc.