Power plant fly ash dry fly ash handling commonly used separation technique for the thickness of the original gray fine ash separation in order to obtain the finished product, access to certain economic benefits. The use of special ultra-fine grinding of fly ash or ash after sorting the original coarse ash-based ultra-fine grinding of the mixture, so that it has a certain hard water activity, can be formulated to produce high-level blending ultra high performance concrete fine ash, fly ash to achieve full use of the purpose of creating greater economic benefits.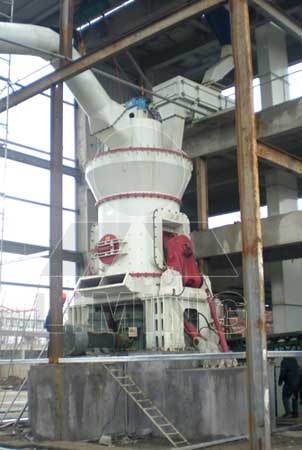 VRM grinding machine for fly ash is the new patented product with the international advanced level, after our expert years of painstaking research and innovative development, according to mill user and proposal, updated design, provide a new, efficient, energy saving and high fine milling equipment for the majority of users internal and abroad.
The vertical roller mill is a perfect large-scale grinding machine and has been widely used in the cement, electric power, metallurgy, chemicals, non-metallic mineral industries. It combines crushing, dying, grinding., grading conveying, has high efficiency and could grind the massive, granular and powdery materials into powdered materials required.
Grinding techniques specification of VRM