VSI5X series Sand Making machine is a new generation and high effective product which introduces German technology, and owns many independent patents property.  It is widely used in a variety of metals and non-metallic minerals, cement, refractories, abrasives, glass raw materials, construction aggregate, sand, metallurgical and other industries. Applicable for medium and fine crushing of various ores and rocks, such as iron ore, non-ferrous metal ore, corundum, bauxite, quartz sand, corundum, perlite, basalt materials.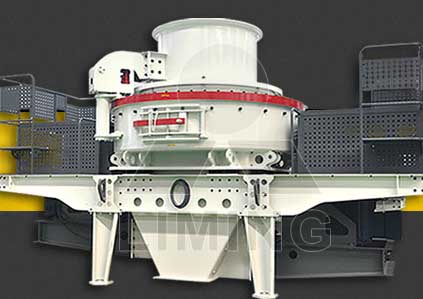 One sand making machine can not finish the work. One complete sand making plant consist of various crushers, such as jaw crusher, cone crusher, impact crushers, vibrating screens, etc. The whole line is highly automatic with low operation cost, high crushing ratio, low power consumption, high capacity, low pollution and easy maintenance. The capacity of sand making mahcines can ahieve 70-640T/h.
We would like to help you find the best solution and offer the matched equipments matched with our design. In this way, the whole plants can work very well and you will get much more profit from your sand making plants.