Gravel is the raw materials for construction, road, bridge and railway buiding and small gravels are also important for the manufacture of concrete.It is used for making sand from marble, limestone, basalt, quartz, sandstone.
Gravel stone production line mainly by vibrating feeder, jaw crusher, impact crusher, vibrating screen, belt conveyor and centrally electric control equipment components; design output is generally 50-500 T/H, can be used in hard limestone, granite, basalt, river gravel, slag and other metallurgical materials and artificial sand aggregate operations for water, building materials, highways, urban construction and other industry applications.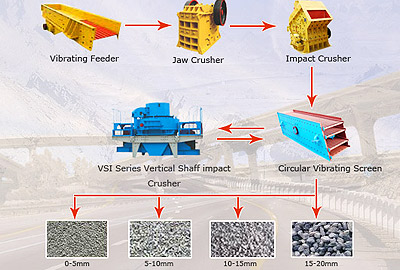 Gravel making machine flow chart: Hopper -> Vibrating feeder -> Primary Jaw crusher -> secondary Impact crusher -> tertiary Cone crusher -> fineness VSI crusher -> Vibrating screen -> stockpile
If you need further crushing process, such as the grinding mill machine, you may need raymond mill, ball mill, micro powder mill etc. We are  famous manufacturer of rock gravel crusher in China, and supply all kinds of stone crushers, grinding machine and other mining equipments. If you want to know more information about our products, please contact us!