Raymond grinder mill is mainly applied to the powder processing of mineral products in industries of cement plant, metallurgy, construction, chemistry, and mining etc. Raymond mill can produce powder from more than 280 kinds of non-flammable and non-explosive mineral materials with Mohs hardness below 7 and humidity below 6%, such as barite, limestone, quartz, calcite, granite, porcelain clay, basalt, gypsum, trona etc. The final size is between 613micron and 440 micron.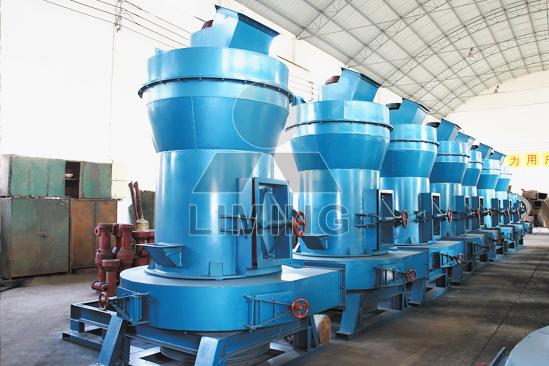 Raymond mill grinder Featuers
● The equipment's structure is tight, from crushing to grinding and packing all together forms an independent production system, it has advantages of covering small area, operating simple, saving work force.
● The final product has high passing screen ratio, which can achieve 99%.
● Driving system of main frame adopts airtight gearing and pulley, which secures reliable operation.
● Main parts of the grinding plant are made from cast and high quality steel, which ensures the durability of whole plant.
● With application of centralized controlling electric control system, no operator is in the operating room.
We are professional Raymond Mill manufacture and supplier in China. We have various type raymond grinding mill, such as Ultrafine Mill, Vertical Mill, European Trapezium Mill, Micro Powder Mill etc. These grinding mills also have 3R, 4R, 5R model. So the price of Raymond mill is based on model and type. If you want to know more information about products, please contact us!