Sand sieving equipment is also called sand screening equipment, sand screener etc. Sand Screening Machines are widely used for grading and screening materials in such fields as chemical industry, minerals, quarry, building materials, water conservancy and hydropower, transportation, smelting and so on. It is  efficient screening machine for the classification of bulk material such as coal, minerals, coke etc.
Our sand screening equipments are classified to mobile vibrating screen and circle vibrating screen.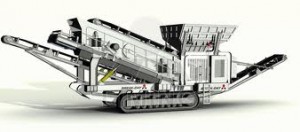 Mobile vibrating screen is perfect for the quarry and recycles applications where mobility and production are needed. A steep angle for the primary screen-box ensures that the majority of the material is processed in the initial impact area. The majority of the undersize is removed during initial impact.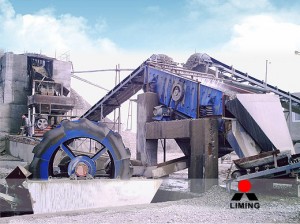 Circular vibrating screen is a high-efficiency and new-type vibrating screen featured by circular vibration and multi-layers. It is a kind of ideal equipment used in the crushing and screening unit. If the screen with small boring diameter is installed, the wet and sticky material can not be screened unless the water spraying method is used.
We are leading sand screening equipments in China, our products have passed CE certificate, exported to  Indonesia, Australia, South Africa,  Kazakhstan, Azerbaijan, Turkey,  Philippines, Mexico, Peru, Uruguay and other more 100 countries. We have the strength to provide right machine to customers along with our sales, service and support needed for them.