The Liming Y Series mobile crusher plant allows you the use of various crushing and screening operations: from a single, standalone unit to two-stage , three-stage , even four-stage complete plants providing several end-product fractions.
The Y Series complete mobile crusher plants can be easily adjusted to accurately suit your crushing application. You can choose feeding to crusher or feeding to screen options to meet your end-product requirements. Likewise, you can operate your Y plant Series complete mobile crusher as an open or closed circuit operation just by adding an extra return conveyor. This really enhances the versatile use of your equipment.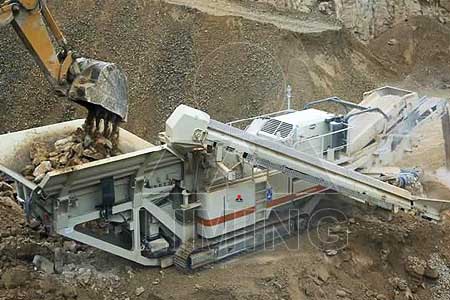 The Y Series portable plants' high chassis, short wheel base and tight turning radius
mean they can be transported on highways and moved to crushing sites that otherwise
might be difficult to access. Compared to stationary applications, the set-up time of the wheeled mobile crusher plant can be counted in hours, not days. This means more
flexible operation and cost savings thanks to maximized crushing time. The improved
mobility of the Y Series portable plant increases opportunities to crush material onsite. This, in turn, substantially reduces the cost of transporting material for off-site crushing.
Each crushing scenario is different for various reasons such as type of feed material or
product requirements. What the Y Series mobile plant offers you is maximum flexibility and cost efficiency to meet all your portable crushing and screening requirements.