On basis of many times experiments and improvement, introducing the latest mechanical techniques of Sweden , HGM Micro Grinding Mill, the latest industrial micro-powder grinding mill, is a new model  grinding machine for producing micro-powder.
Features of High Pressure Micro powder Grinding Mill: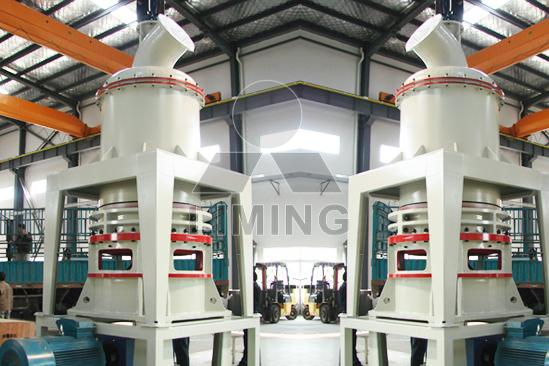 Energy-saving
 Wide Application Range
 Good craftmanship
 Powder Fineness: 425-3250mesh
Capacity:0.6-6T/H
Three-dimensional structure
Centralized control for the electric system, convenient to operate
HGM Micro Grinding Mill can grind calcite, limestone, calcite, dolomite, kaolin, bentonite, talc, illite, pyrophillite, barite, meerschaum, fluorite, potash ore and other more than 200 kinds of materials that Moh's hardness is below 6, non-explosive, non-flammable minerals.
If you want to know more about our products, please contact us by customer severice,we will help you select best suitable equipments.