Gypsum powder production line produces gypsum powder which can be directly used in industries like chemical industry, cosmetic, paint, plastic, cement, metallurgical industry etc. In order to resolve the gypsum powder making demands of the clients, we have designed the popular gypsum powder production line for the gypsum powder market.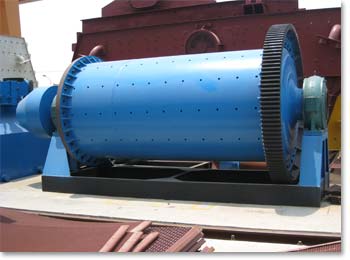 High performance ball mill is a popular grinding mill in gypsum powder making plant. It is designed grind raw material by roll its grinding cavity and metal balls hitting the materials. With years of researching and developing, engineers design this ball mill two grinding methods: wet grinding and dry grinding way, which help to grind materials with different humidity and capacity.
As a leading mining and construction equipment manufacturer, we are able to offer you complete of gypsum processing equipment  It is possible to pick our jaw crusher for primary crushing and impact crusher, cone crusher for secondary crushing. For fine crushing, you may decide on our advanced grinding mills, like, ball mill, vertical mill, Raymond mill, Super thin grinding mill and so on.