There are many kinds of crushing equipments in the crusher markets at present, but if we want to select suitable portable rock crusher, we should first know about the application of the crushers. Portable jaw crushers and cone crushers are the common crushing equipments in the mining. Because these crushers can crush very hard rocks (maximum compression 350Mpa). So portable jaw crushers and portable cone crushers are the most suitable rock crushers in the hard mines.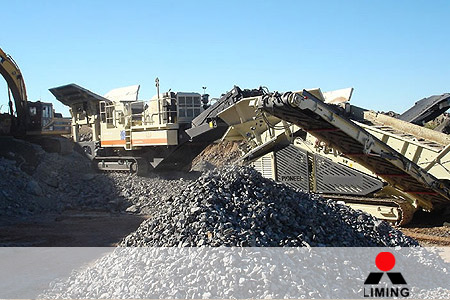 In many mines, relatively speaking, ore is not so hard, such as copper ore, iron ore, and then it is more suitable to select mobile impact crushers. Mobile cone crushers can used in secondary crushing or tertiary crushing. It is also suitable for high-requirement materials.
In fact, it is just one part to choose a suitable portable rock crusher, the important thing is to set up suitable rock crushing line. The rock crushing process includes coarse crushing, medium crushing and fine crushing. These processing equipments selecting, not only is based on the characteristics of ores, but also based on the processing plant scale, production efficiency and so on, to combined a suitable rock production line.