Impact crusher is an important crushing equipment in various ore crushing, and widely used in railway, highway, energy, cement, chemical industry, construction, etc. By absorbing the most advanced technology in the world, Impact Crusher produced by us is the largest generation of impact crusher with first –class standard.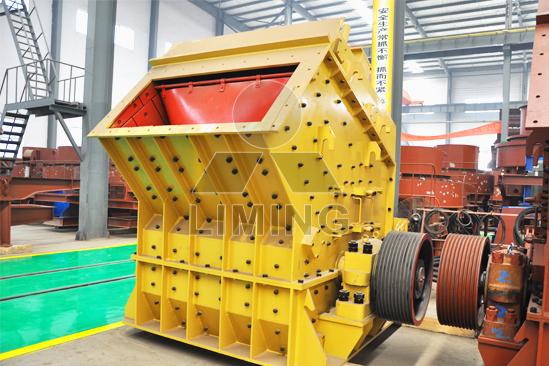 impact crusher technique
Our impact pulverizer technique principle: rotor are high speed rotation driven by motor. Materials fall into first crushing chamber and plate hammer of rotor to strike crush, then entering into the second crushing chamber to crush. Last, materials are discharged from discharging open.
Impact Crusher is an advanced impact pulverizer, and is our featured product. It adopts latest and advanced impact pulverizers technique, and has the advantages of reliable performance, process simplification, simple structure, easy maintenance, high capacity etc. Impact crusher is widely used for fine crushing in granite, basalt, limestone, river gravel, cement clinker, quartz, iron ore, bauxite and other minerals.
impact crusher technique features
1. Adoption of the world-class impact crusher manufacturing processes and the most high-end raw materials.
2. By the design of heavy impact crusher impact rotor and the strict test, we can guarantee the high quality of impact crusher rotor.
3. Selecting impact crusher bearings with larger size and higher load.
4. Finite element analysis of the impact crusher rotor is strictly processed for a stable and reliable performance.
5. The improvement of the impact crusher machine adjusting device makes the impact crushers maintenance easier and simpler.
6. Self-equipped open- top device enables a fast and easy replacement of impact crusher wearing parts such as the hammer.
7. The unique fixing device for the impact crusher's hammer makes it more reliable.
8. Adoption of the Integral cast steel structure for impact crusher bearing seats makes it matche well with the crushing frame and increases the radial strength of it.