We are proud of our high quality vertical shaft impact crushers, and the incredible progress we have made in processing hard abrasive materials from small tonnages to tonnages that exceed 1000TPH. We now handle feed sizes that range from "superfines" to size in excess of ten inches. We continue to be a principal equipment supplier within the aggregate industry but today our vertical shaft impact crusher processes materials in a variety of industrial applications, including energy production and recycling, in many countries of the world.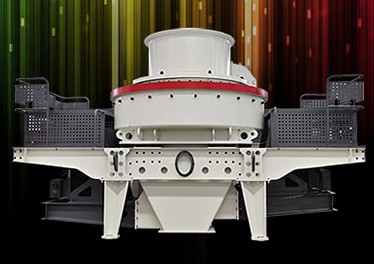 Features and Benefits of used vertical shaft impact crusher
1.  High production of crushing, has the function of fine crushing and rough grinding.
2.  Simple structure, easy to set up and repair, low cost in operation
3.  Excellent shape of product, mainly the product shape is cubic with small fraction of elongated flaky particle shape, suitable for aggregate shaping, manufactured sand.
input and output sizes of used vertical shaft impact crusher
Model
VSI7611
VSI8518
VSI9526
VSI1140
Capacity (t/h)
Center and Ring feeding
120-180
200-260
300-380
450-520
Center feeding
60-90
100-130
150-190
225-260
Max Feed Size (mm)
Soft material
<35
<40
<45
<50
Hard material
<30
<35
<40
<45
Rotation speed (r/min)
1700-1890
1520-1690
1360-1510
1180-1310
Power for double motor (kW)
110
180
264
400
Overall Dimension L×W×H (mm)
4100×2250 ×2285
4140×2280 ×2425
4560×2450 ×2780
5100×2690 ×3200