The natural sand has a deficient pressure, which give us an importance of artificial sand. Artificial sand mainly comes from the processing of natural ore and stone. But the rock strength, rate of decay, impurity has more differences, some stone even has mudstone, glutenite, etc, which directly influence the whole quality. So there are more requirement for aggregate processing plant. Jaw crusher for ore crushing is widely used.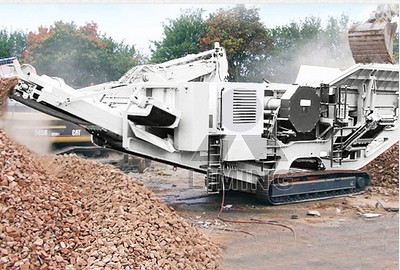 The key question is that there are few plant adopting jaw crusher in the practical aggregate production and the screen hole do not achieve the standard requirement without de-dust equipment. When in the processing, there are a lot of needle-flake aggregate in the finished product with more dust content as well as unmatched grading finished product. Facing to these problems, Liming Heavy Industry design jaw crusher, specially for hard-crushing with more impurities ore based on the research of normal crusher.
Jaw crusher is mainly made up of rack, eccentric axis, belt wheel, moving wheel, movable jaw, side-safeguard board, elbow board, elbow board backseat, gap adjusting screw, back-moving spring, fixed jaw board, movable jaw board, etc. in which the elbow board has the security function. Because of its special component parts, the crushing cavity is deep without dead-crushing area as well as improve the feeding capacity and output. What's more, jaw crusher has higher ratio than other similar crusher with more epigranular finished product. The uni-machine can save 15-30% than normal crusher with the whole system save more than a half. Large scope of material ejection can meet different customer's requirement. These advantages of jaw crusher make it a competitive crusher in market, which becomes the first choice for customers.
Our jaw crushers include PF jaw crusher, European jaw crusher, mobile jaw crusher. If you want to konw more about our products, you can  contact us , we will help you choose suitable crusher.