Jaw crushers were widely used in many careers around the world for the past thirty years.  It is primarily intended for primary crushing (stone, rubble coarse,coal). A simple design and rugged construction make the jaw crusher ideal for any crushing operations.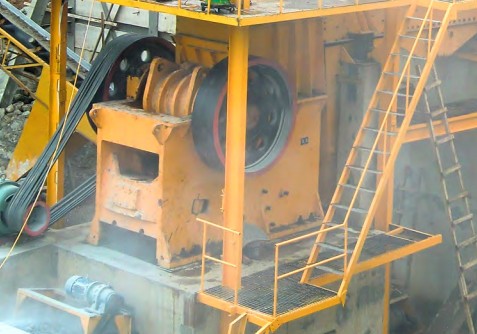 How to install jaw crusher in quarry operation?
1. The jaw crusher should be installed in the rain shelter, it cannot be put in the open-air;
2. The motor should be installed behind the jaw crusher, the direction of rotation must be did as the requirements, It cannot be reverse;
3. The motor should be fixed on the concrete floor, the foundation should leave a discharge trough, the slope cannot be less than 50 angle.
4. Before adjust the discharge, we should loosen the spring, after the adjustment, you can adjust the intensity of the spring, the intensity of the spring can eliminate the noise between the toggle plate and the cubits board pad, and the toggle plate cannot come off easily during working;
5. The co-operating and the managing the jaw crushers with other equipments,must be beneficial to the production, and are beneficial to the assembly line work, ensure that the working surface is unobstructed.