LT110 mobile jaw crusher is a new generation crushing equipment. It is a efficient primary crusher of any hard stone and recycle materials, and use as stand alone unit and multi stage process.  It is designed to meet the challenges of today's most demanding quarrying and in-pit crushing applications.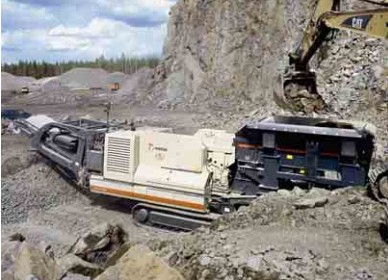 Mobile jaw crusher combines modern, modular design, constant high crushing capacity, a wide range of process options, and excellent operator-friendliness with the newest dust and noise reduction options.  With a capacity range 200 tph, easy transport, and quick set-up, it is an excellent choice for any one- or multi stage mobile crushing process.
To meet customers' different needs, we have all kinds of crushing equipments. Except mobile jaw crusher, we also have mobile cone crusher, mobile impact crusher, mobile VSI crusher, the capacity can be from 50 T/H to 1100 T/H. We also can make specific process solutions.