PE 250×1000 Jaw Crusher  is mainly used in the industries of metallurgy, mining, chemical, cement, construction, refractory materials and ceramics, suitable to crush hard and soft ores with compressive strength less than 320 MPa. This machine can break materials into medium size and fine size.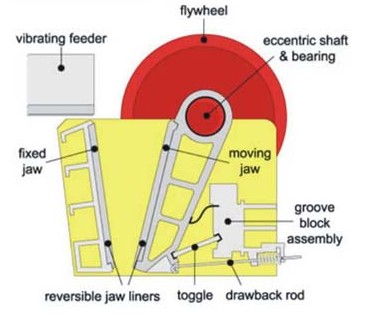 PE 250×1000 Jaw Crusher mainly consists of frame, eccentric shaft, jaw plate, connecting bar, adjustment part and spring.
PE 250×1000 Jaw Crusher Technical Data:
Model
Max. Feeding Size (mm)
Adjustable Discharge opening (mm)
Capacity (t/h)
Motor Power (kW)
Overall Dimensions (mm)
Weight (t)
PE
250
x1000
210
15-50
15-50
30
2790
x2670
x1380
6.5
PEW
250
x1000
220
20-40
15-50
30
1400
x1850
x1310
5.6
PE Jaw crusher has other models, such as PE250×400, PE400×600, PE500×750, PE600×900, PE900×1200, PE1000×1200, etc. If you want to know more products, please contact us by customer severice !