With over 25 years experience in the production of crushing machinery, Liming Heavy Industry has become one of leading manufacturing company in China. We are aiming to become the top runner of mine crushing & grinding equipment supplier & exporter in heavy industry. What's more, we can provide the best service as well as attach importance to environment protection & sustainable development.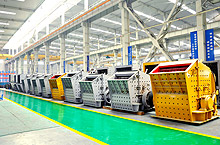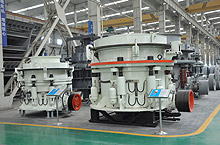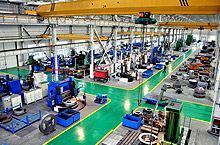 Types of Crushing equipment
Mobile Crusher: The proven Y series features an extensive range of track-mounted crushing plants designed for contracting, quarrying and in-pit crushing applications. The plants are built around robust, high capacity crushers, feeders and screens, enabling them to process practically any rock or ore.
Jaw Crusher: The jaw crushers are based on a revolutionary modular, non-welded frame construction, offering owners the highest possible fatigue strength, excellent reliability and numerous mounting possibilities.Combined with special high-quality cast steel components and durable wear parts, means exceptionally high crusher availability, cost-efficient crushing and low cost per ton.
Cone crusher: High Performance cone crushers are the best available choice for the aggregate and mining market. It features a unique combination of crusher speed, throw and cavity design.
We have three workshops that cover about 50 thousand square meters. Relying on our sophisticated technology and experienced workers, thousands of crushing, screening and grinding machines are manufactured here and exported to many counties. If you want to know more information, please contact us, our customers service is online 24 hours per day!