Nowadays, the common mechanism sand production mostly adopts wet productive technology, which utilizes saturated raw material crushing and flushing for dedusting. It not only needs a lot of water resources, which will be caused the environmental pollution and a great of waste. So, the traditional wet productive technology has a higher steel consumption, energy consumption and fine sand consumption.
VSI5X sand making machine is the latest dry sand production equipment, which can perfect make up the defects of wet productive technology. It owns many independent patent properties which introduces German technology. t integrates three crushing methods into one. All of these made it the core equipment in sand making industries.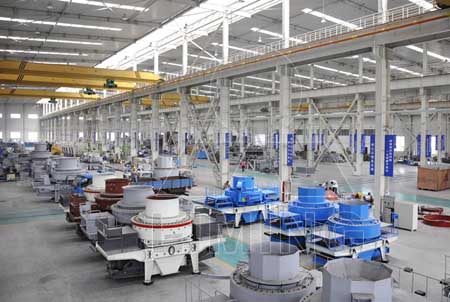 Benefit of our mechanized sand manufacturing equipments
1. After optimized design,the deep-chamber rotor can make the capacity increased by 30%.
2. Surrounding plate is inversable,to improve the material's utilization and increase more than 48% of the lifespan.
3. Combined hammer design,only need to replace the wearing part,can reduce the operation cost by over 30%.
4. he selection of high level protection of the motor with features of high efficiency,low noise,etc.The motor complies with(IEC) International Electro technical Commission standard,F class insulation,IP54/55 protection level.
Liming is a professional and leading sand making machines manufacturer, and supply the latest and most advanced equipment, such as VSI5X sand making machines, VSI sand making machines, PCL sand making machines. These machines all adopt national advanced manufacturing technology. Know more information, please contact us and tell us your needs, our sales manager will reply to you soon!