Lignite reelection production line
Gravity separation process is mainly used for other non-ferrous metal processing, such as chromium manganese production line, picked line, tin production line, picked gold line (alluvial gold), Huang Tiechi iron brown iron, etc.
Re-election production line is suitable for processing of a large density difference between useful minerals and gangue minerals or other raw materials. Re-election in the production line is dealing with coarse grain, grain and fine grain boundaries (roughly is greater than 25 mm, 25 "2 mm, 2 ~ o. 1 mm) ore effective method.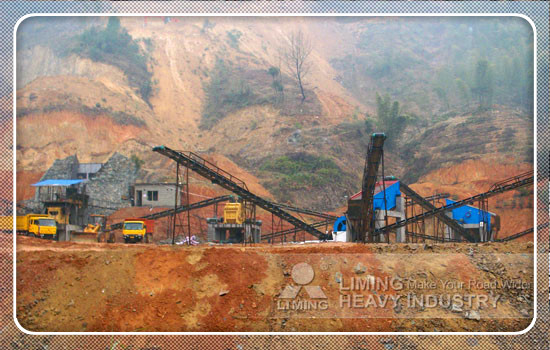 [production process] : re-selection process
[production capacity] : 5-1500 tons
Applicable range: manganese, chrome, sand gold, tungsten, tin, tantalum, molybdenum, red iron, brown iron, pyrite, etc
"Production process" (silo) – vibrating feeder – PE  jaw  crusher,hp hydarulic cone crusher, electronic vibration feeder, ball mill, spiral classifier – spiral chute, shaking table available (powder)