The market of limestone powder is vastitude, because limestone has a wide distribution. With the development and application of limestone, we should choose the right limestone crusher and limestone grinding mill in the production line with low consumption and high quality. As limestone powder is widely used in industry, limestone grinding mill is also widely used in modern heavy industry.
High pressure grinding mill for limestone can produce powder from various non-flammable and non-explosive mineral materials with Mohs hardness below 9.3 and humidity below 6%, such as barite, limestone, kaolin, ceram and slags, etc. The Product size is adjustable in the range of 80-425 mesh. It is possible to produce 30-80 mesh coarse powder through special device in the machine if necessary.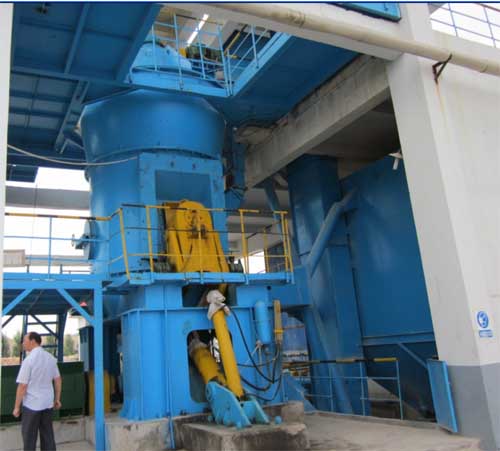 LM Series Vertical Mill for limestone is one advanced mill, adopting national top technology, and based on many years' mill experience. It can crush, dry, grind, and classify the materials. It is  widely used in cement, chemical industry, coal and electricity industries, featured by a small size, low energy consumption, little noise, simple process and compact arrangement, etc. Therefore, it's the preferred grinding equipment to grind granular and materials into powders with required finess.
We are the professional key enterprise in mining grinding mill and crushing plant manufacturing, researching and developing. According to the main application area of limestone, we can provide various limestone processing equipment. Our products have exported to many countries, such as Russia, Belarus, Ukraine, Moldova, Kazakhstan, Kyrgyzstan, Tajikistan, Uzbekistan, Turkmenistan, Armenia, Georgia, Azerbaijan, Mongolia, North Korea, South Korea, Japan, Estonia, Latvia, Lithuania, Poland, Germany etc.