【limestone crushing plant instruction】
Limestone production line equipment configuration is primarily based on the  customer requirements of stone specifications, capacity and stone specifications. According to customers production site, we provide customers with a comprehensive design solutions and technical support. The entire production line generally include vibrating feeder, jaw crusher, impact crusher, cone crusher, vibrating screen, belt conveyor, centralized electronic control equipment, and also design non-standard supporting components according to the actual installation conditions.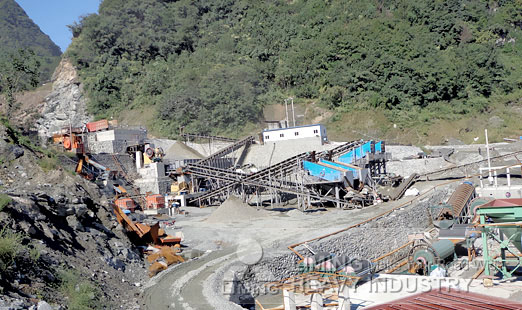 【crushing capacity】
700-800 tons per hour
【required equipment】
GZD1500 x 6000 * 1 vibrating feeder
PE-1200 × 1500 * 1  jaw crusher
PFW1318*4  European impact crusher
4YZS2460*4 circular vibrating screen
Click here, get solutions and price !