Liming is  one of the biggest and professional mineral grinding mill manufacturer in shanghai China, and supply various types grinding mills. We have been dedicated in developing new milling technology for a long time. We have designed many grinding machine types for versatile industrial applications.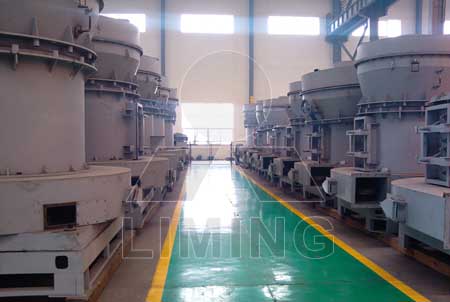 Some mineral grinding mill equipments
LM series vertical grinding mill is one complete plant which integrated with drying, milling, classifier, elevator. It's the high standard mill which can fully meets the requirement of you.
MTW series grinding mill system adopts vertical structure, occupies only a small area and main unit owns sealed gear box as well as transmits evenly. The important parts adopt high quality steel.
Raymond mill is applicable to the grinding and processing of materials with hardness less than 7 and humidity less than 6%. Fineness can be adjusted from 100 to 325 mesh.
We also produce other mineral grinding mill, such as ultrafine mill, hammer mill, ball mill, micro powder mill etc. They ground feldspar, calcite, talc, barite, marble, ceramic, bauxite, manganese ore, iron ore, copper ore, phosphate rock, red iron oxide, slag, clinker, dolomite, granite, chemical fertilizers, compound fertilizers fly ash, bituminous coal, coke, sand, magnesite, gold, red clay, clay, kaolin, coke, coal gangue, bentonite, etc. If you want to know more information, please contact us, we will help you select the suitable grinding mill machines.