Sand and gravel typically are mined in a moist or wet condition by open pit excavation or by dredging. Processing sand and gravel to produce high quality construction materials is an area in which LIMING has special expertise. The planning & design and realisation of the sand and gravel pit processing plant take place according to the customer's individual wishes under the aspect of optimum economic efficiency.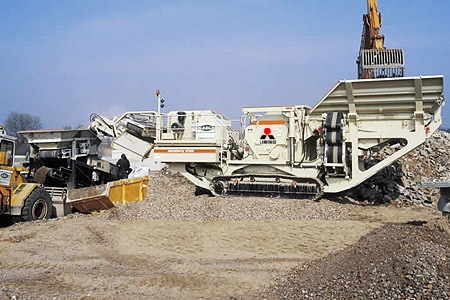 Equipment classifier of mobile sand and gravel pit processing plant
Sand and gravel processing plant mainly include crushing equipment, grinding mill machine, conveyor equipment, screening equipment and so on. Among these, mobile crushers and mobile screens provide a new field of business opportunities for contractors, quarry operators, recycling and mining applications.
Mobile sand and gravel crusher provide a variety of innovative solutions with regard to efficiency, availability, versatility and, last but not least, the quality of the end product. The crushing station can be assembled as primary crushing, secondary crushing and tertiary crushing. It includes many types, such as jaw crusher, cone crusher, impact crusher, VSI crusher etc.
Mobile screens are designed for high screening performance combined with good mobility. Their excellent capacity and easy adaptability to different crushing and screening processes guarantee suitability for sand and gravel pit processing plant. It accurate classification of gravel, sand, aggregates and recycle materials.