Vertical roller mill is a kind of ideal for large grinding equipment widely used in cement, electric power, metallurgy, chemical industry, nonmetallic ore, etc. MLS vertical roller mills play an important role in pushing the development of domestic and abroad cement industry. Through over 20 years' development and research, the 700t/d, 1000t/d, 1500t/d, 2000t/d, 2500t/d, 3000t/d, 4000t/d and 5000t/d production lines has formed.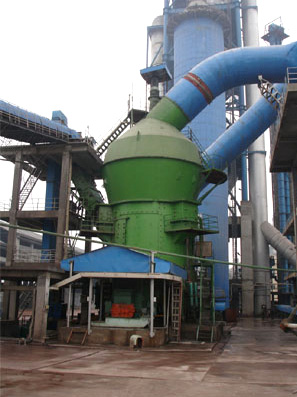 features of MLS vertical roller mill
efficiency is high and energy is saved;
the roller and millstone adopt the optimized design to improve the grinding efficiency;
the separator is a cage-type rotor separator and the motor adopts the frequency conversion speed regulation so that the separation efficiency is increased;
pressure framework horizontal buffering device is added to reduce the vibration of the mill;
the material enters via the center and the life of wearing parts is long.