Mobile jaw crushers from Liming are built for brute force and durability in the primary crushing of mid to large-fraction materials in quarrying and recycling  applications. These machines shatter even the hardest of boulders with high silica content.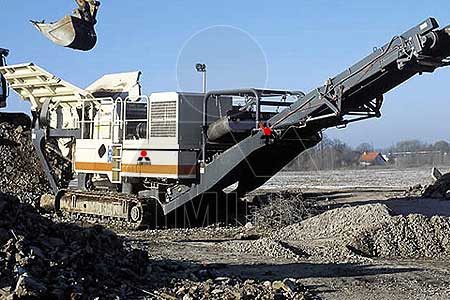 •Quattro movement for efficient primary crushing
•High output capacity (200 – 350 t/h)
•Built to smash the hardest of materials
•Reinforced components
• Consistent, high-quality end products
•Minimal risk of blockage, even with larger boulders
•Designed for even wear over jaw faces for durability
•Compact design for easy transport and setup
• Consistent, high-quality end products,
often with less than 20% on the flaky index scal
Mobile jaw crushers incorporate a unique quattro movement for maximum processing efficiency. The nip angle between the vertical stationary jaw plate and the oscillating swing jaw is narrow, and the figure-eight motion of the swing jaw, due to an up-thrust toggle plate position, enables continuous crushing. Materials are drawn in due to a more vertical motion of the swing jaw plate and a more effective force is applied over the entire face of the crushing chamber, with an efficient post-crushing effect as rocks exit the crushing chamber.
Mobile jaw crushers are capable of handling larger feed sizes than more conventional crushers with similar inlet openings while diminishing the risk of blockage. They produce the more consistent, cubically-shaped end product sought by civil engineering companies for backfill, road fill and sub-base as well as high quality railway ballast.