Portable crusher plant is the most advanced and high-efficient crushing screening system and its main technical parameters have reached or closed the same level the developed country had. And the crushing screening series products are mainly including jaw crusher ,impact crusher ,vertical impact crusher ,cone crusher and various vibrating screen, etc.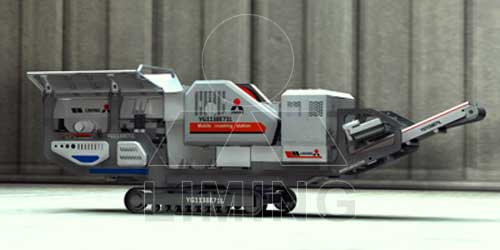 Portable crusher has high reliability and performance. And the main equipments of this kind of portable crusher plant adopt the above products ,which have experienced optimized design and ensured the reliability of the use. And this kind of products features high strength ,better performance, compact structure and the modulization design is convenient for the tearing apart and maintenance .
We are large and professional mobile portable crusher manufacture in China. We have specialized in mobile crusher plant for 20 years, and our products have exported to many countries. New portable crusher model of LIMING: YG935E69L, YCS160L, Y3S154GL, Y3S1860 F1214, Y3S1548Y55,Y3S1860Y160 etc. If you have other questions, please contact us!