Liming offers a wide range or Primary mobile crushing solutions for quarrying recycling and mining applications, mobile jaw plants are used in aggregates production, cement production and tunnel crushing. Our Mobile unit meets high demands for mobility both on site and on the road. Available on wheels, they are compact, very stable and of heavy duty construction. Since the different units are compatible with each other, it is easy to combine two, three or more units, depending on the fractions required.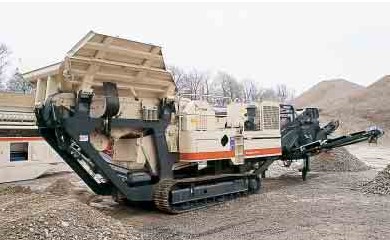 FEATURES :
Primary mobile Crusher of various models (Crushing  capacity ranging from 90 –650  tons per hour) is fitted as per required output  capacity.
Vibratory Grizzly Feeder model is suitable as per crusher size.
Belt Conveyer  fitted  with Magnetic  Separators at Discharge end.
Electrical Control panel  fitted with motors, starters etc.
Heavy duty mobile Chassis  fitted with Axle and Tyres  fitted  with complete  Brake system unit.
Tool box containing  the tools required for assembly is also  provided on the chasis
We are large and leading mobile crushers manufactures, and supply various type crushing and screening equipments to many countries, such as Chile, Russia, Kazakhstan, Azerbaijan, Turkey, Kuwait, South Africa, Egypt, Vietnam, Malaysia, India, Indonesia, Australia, Korea, Canada, EU, etc.