Aggregate crushing and washing plant includes vibrating feeder, jaw crusher, impact crusher, cone crusher, VSI crusher, vibrating screen, washing machines, belt conveyor and centrally electric controlling system, etc. The designed capacity is from 40t/h to 1000t/h. To meet customer's specific requirement, we can also add other equipments such as cone crusher, dust catcher on the production line.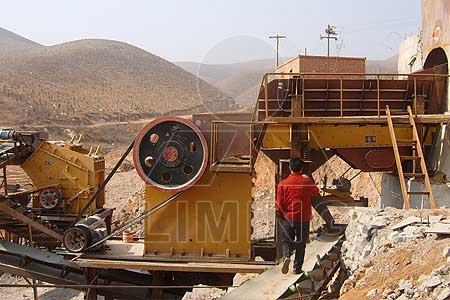 Our aggregate crusher and washing plan designs are based on meeting our customer's needs and not based on trying to unload inventory. Our unique experience as operations managers provides us with the insight to focus on the best solution for your operations. For each specific application we consider:
The long term operating cost;
Product yield;
Production capacity;
Product mix flexibility;
Ease of operation;
Ease of repair and maintenance.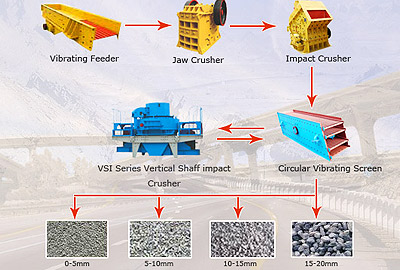 Aggregate crushing plant flow chart
Big materials( such like basalt, granite, limestone, sandstone ) are fed to the jaw crusher evenly and gradually by vibrating feeder through a hopper for primary crushing. After first crush, the material will transferred to impact crusher by belt conveyor for secondary crush; the crushed materials will then transferred to vibrating screen for sieving. After sieving, the parts that can meet standard will be transferred away as final products, while the other parts will be returned to impact crusher, thus forming a closed circuit. VSI crusher is optional if the customer want a better shape.