Liming is professional manufacturer of quarry stone crushing plant. We supplies all kinds of stone crushers and can design complete set of mining equipments according to the requirements of customers.
Stone crusher plant mainly consists of Vibrating feeder, Jaw crusher, Impact crusher, Cone crusher, sand making machine, Vibraing screen, belt conveyor etc. The following is 600-800 TPH stone crushing and screening plant.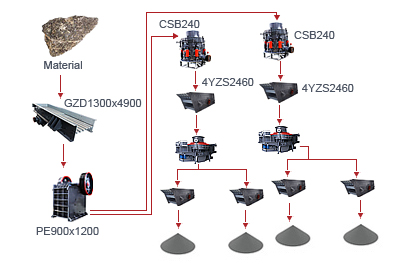 Working Flow in the big stone crusher plant
The material ejected from jaw crusher is between 150mm and 300mm. Then again is send into high efficiency hydraulic cone crusher for secondary crushing via vibrating feeder and classified via circular vibrating screen. The particle size which is larger than 40 mm will transported into cone crusher for re-crushing via belt conveyor. Meanwhile, the particle size of which material is less than40 mm is sent into shaping machine. The shaped product is then classified by circular vibrating screen and transported into end product area.
Required equipments in the big stone crusher plant